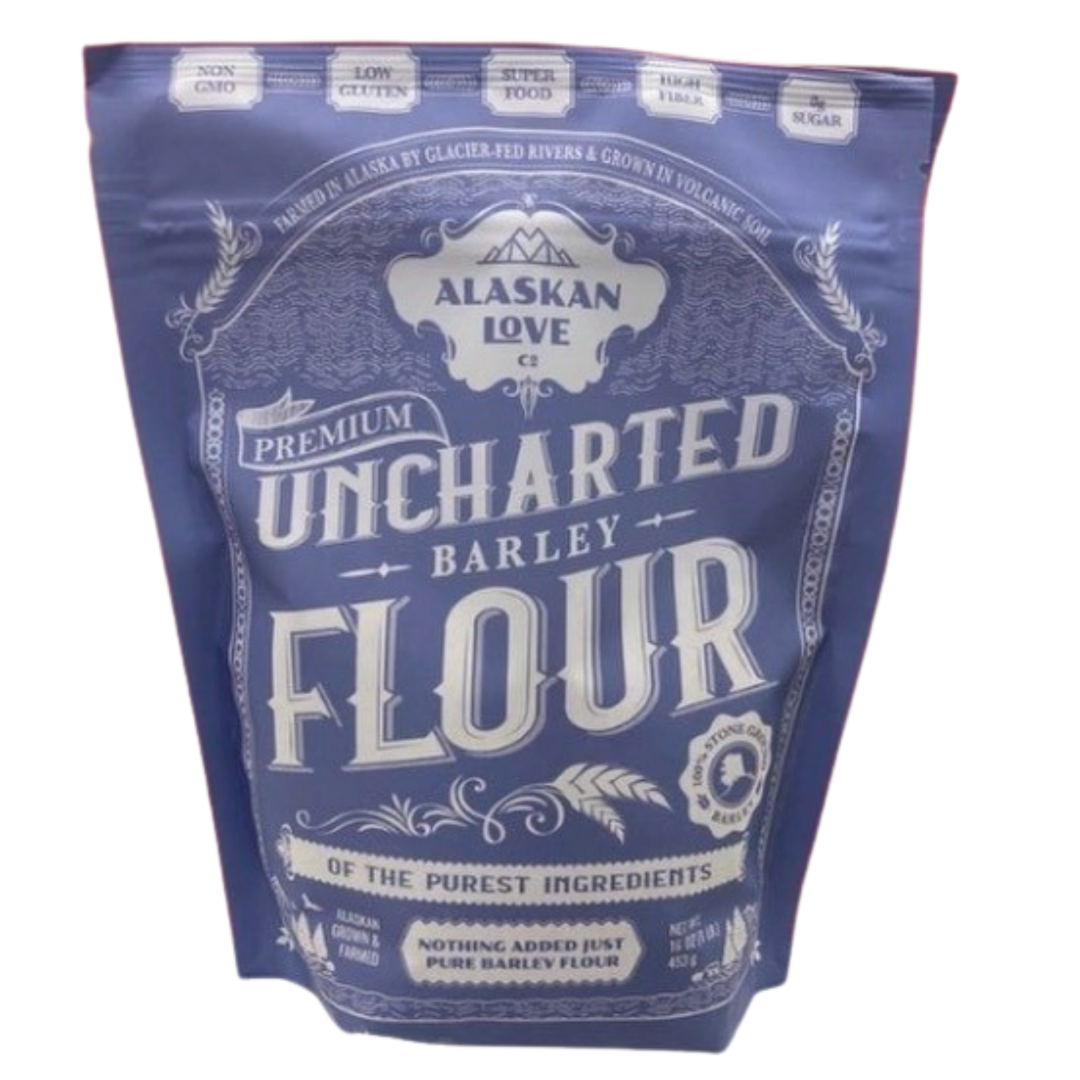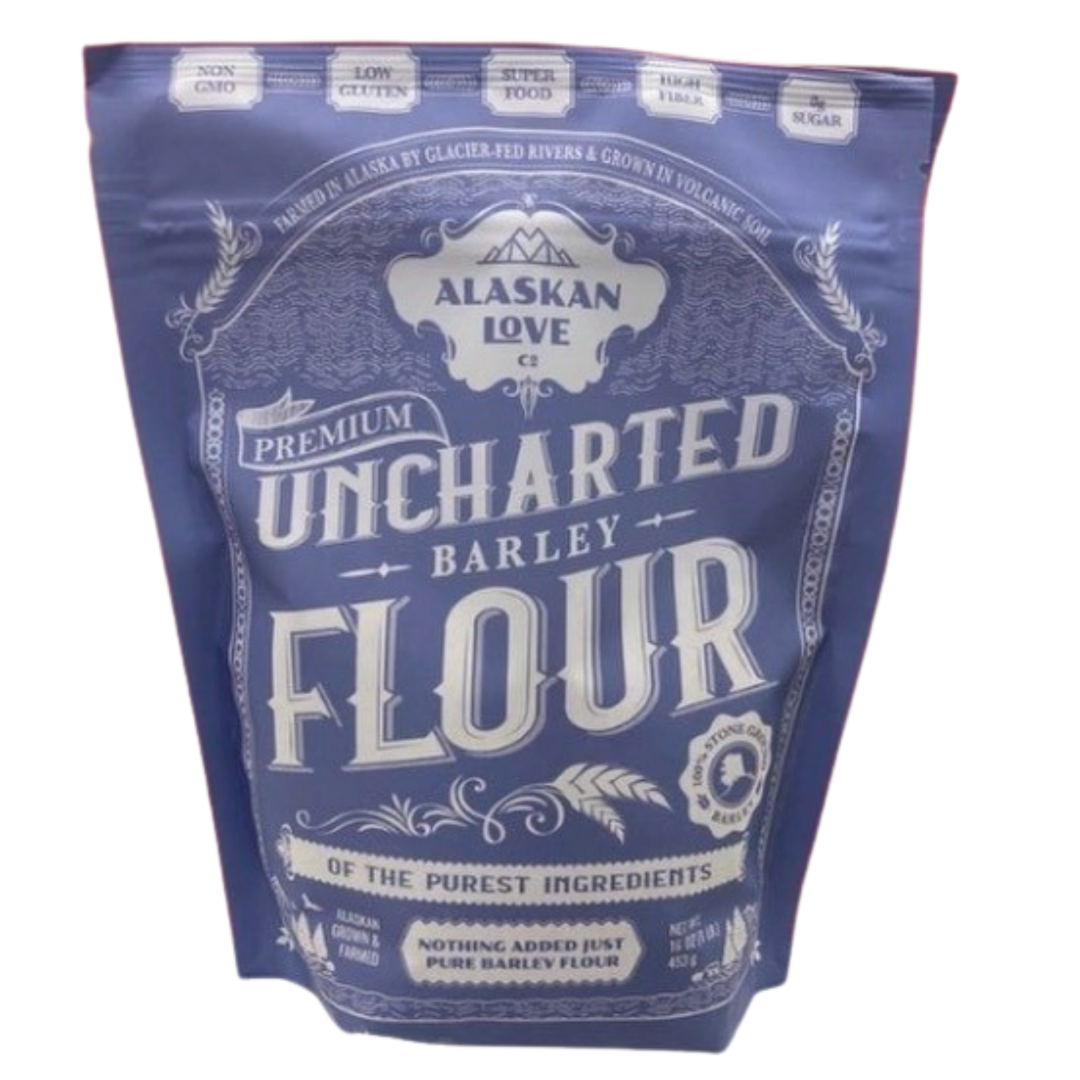 Regular price
Sale price
$34.77
Unit price
per
Sale
Sold out
Alaskan Love Co is a barley flour that is grown and milled in the state of Alaska. This flour is unique because it's better than organic. It's pure! Watered by glacier-fed rivers and grown in Alaskan volcanic mixed soil, it's not only great, but we can say it's good for you.
Why barley flour? Well, for starters, it's denser. For every cup of that bland "regular" flour, you'll need 3/4 of Alaska Love Co. barley flour. Plus, barley flour fills you faster and keeps you full longer. The benefits are tremendous. 
This white gold has a massive helping of fiber and a low amount of gluten. And since Alaska has no bug problem, no pesticides or other junk were spread on the soil to kill bugs, reptiles, worms, and other creepy crawlers. This is why our barley flour is the best in the WORLD! Seriously, no other flour company can say that.
Learn more at https://www.alaskanlovecompany.com/
View full details